What: Indigenous Art Intensive, keynote presentations and artist panels
When: May 16-June 22, 2022
Where: UBC Campus Administration (ADM) 026 and online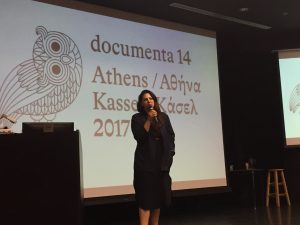 Now in its tenth year, we are excited to have the Indigenous Art Intensive back in person here at UBC Okanagan. Each year, the Faculty of Creative and Critical Studies invites renowned indigenous artists to the Okanagan to work with our students and faculty on campus and have time to create a new body of work.
"The Indigenous Art Intensive is sort of an interface between local artists here, both Indigenous and non-Indigenous, as well as students and faculty here at UBC Okanagan," says Tania Willard, director of the program. "The intensive offers a chance learn and hear and understand from Indigenous artist practices located here and other places." Tania Willard, an assistant professor teaching visual arts explains that the Intensive broadly engages the theme 'Site/ation'—connecting to place through Indigenous territoriality being grounded in land, voice and language, and reconnecting to nurturing traditions.
The Indigenous Art Intensive is a unique immersive program that brings international and national Indigenous scholars, curators, artists and writers together on campus to interact with students in a residency context.
"This program offers such an important opportunity for students to hear directly from artist who are working professionally directly in the art field," says Willard. "Our students have the chance to interact with these artists who are here, and those artists get to understand the context that our students are working in."
During the residency, students, artist and community members come together once a week to hear from artists in symposium and keynotes, offering the opportunity to hear from artists directly about their work.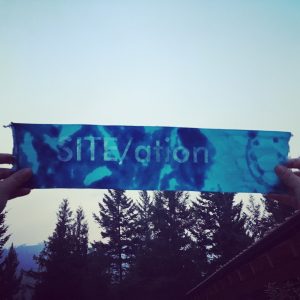 Keynote speakers are be Steven Loft, Cheryl L'Hirondelle, and Tracy Kim Bonneau. They are joined by visiting artists and curators; Jade Kablusiak Carpenter, Lisa Myers, Csetkwe Fortier, Charlene Vickers, Carola Jones, Manuel Axel Strain, Terrance Houle and Meagan Musseau.
All keynote presentations and artist panels are free and open to the public.
Alongside the intensive residency, FCCS is offering additional courses in Visual Art, Creative Writing, Art History and Visual Culture. These will run in conjunction with the Indigenous Summer Intensive with varying degrees of crossover, providing students the opportunity to connect with the keynote speakers and the resident artists. All courses run in May and June.